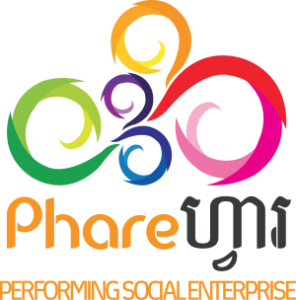 Phare Performing Social Enterprise (PPSE)
PPSE hires artists who have graduated from the Association Phare Ponleu Selpak (PPSA) training classes. It was founded to ensure the sustainability of PPSA, a Cambodian NGO that was created in 1994 to provide education in the arts to young Cambodians to enhance their formale education. It currently receives some 1200 children in a 20-year-old public school in the Battambang area.
Palmis Enèji
Palmis grew out of an NGO programme and is just being established; it benefits from a partnership with a large company; and its financial structure as a public limited company is complex enough
Le Relai Madagascar
Le Relai Madagascar sorts 4200 metric tons of textiles per year. The profits earned helps finance the launch of other activities, including garment manufacturing, car building, rice, waste treatment and a hotel business.
Nafa Naana
Nafa Naana ("the benefit has come") gives Burkinabe families (especially the poorest) access to economic goods that improve living conditions and contribute to reduce massive deforestation: gas cookers, improved cookstoves, solar lamps, and the like.
Nutri'Zaza
Nutri'Zaza's goal is to sustainably combat chronic child malnutrition in Madagascar. Nutri'Zaza distributes a food supplement called KobaAina to disadvantaged populations through different innovative networks.