Create your own benchmarks graphs automatically 
One of the many benefits of collecting social data with CERISE-SPI4 is that users can compare their results to a database of hundreds of audits worldwide.
In exchange for free use of the tool, we ask users to send us results for entry into a confidential database. This allows us to produce averages, so institutions can compare their results with their peers.
CERISE shares a benchmark table that allows to create your own benchmark and graphs automatically against the full database of high quality audits. You can also compare scores by region and by legal status (profit and non-profit).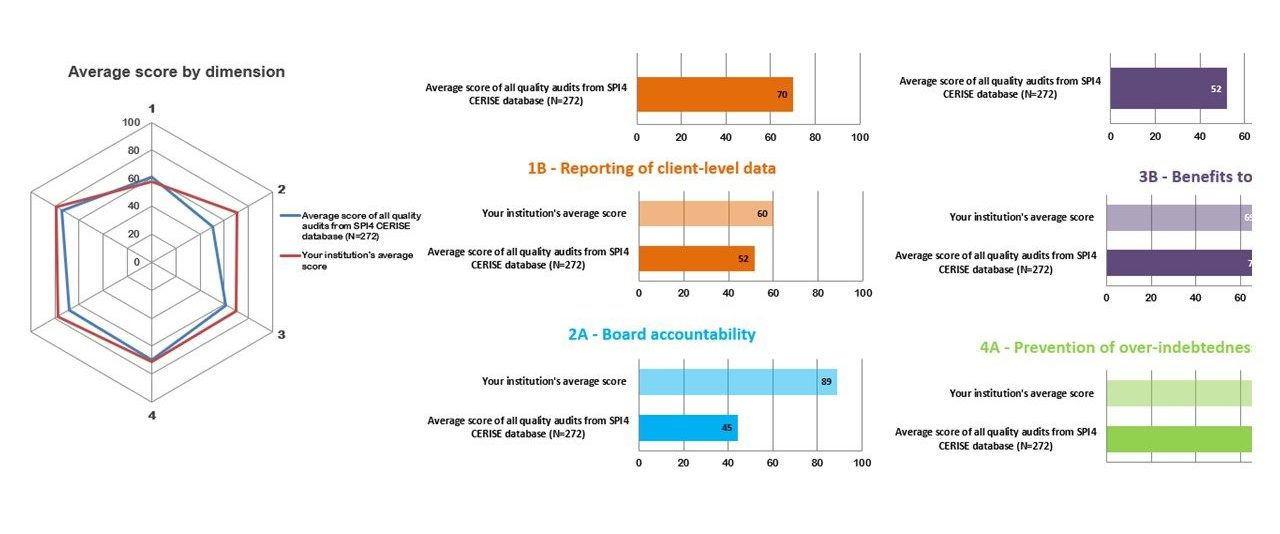 The SPI4 benchmark tables are published quarterly.
Request a personalized benchmark report
For a personalized benchmark report that analyzes results in detail across a diverse range of peer groups, and provides links to specific technical resources, please contact us.
Examples of SPI4 benchmarks reports using
CERISE SPI4 database  
Social investors
National networks 
International networks 
"The benchmark reports help our partners understand where they need to improve practices to match their peers, and how they can find the information they need to address those specific areas. The reports help us work with our partners to go beyond simply assessing and reporting practices, to improve practices."
Global Impact Director, Opportunity International Australia