Benchmark scores against the SPI4-Alinus database to guide investment strategy or set performance thresholds. 
One of the many benefits of collecting social data with SPI4-Alinus is that users can compared their results to a database of hundreds of audits worldwide.
In exchange for free use of the tool, we ask users send us results for entry into a confidential database. This allows us to produce averages, so institutions can compare their results with their peers.
Create your own benchmarks graphs automatically 
CERISE share a benchmark tables that allows to create your own benchmark tables and graphs automatically against the full database of high quality audits. You can also compare scores by region and by legal status (profit and non-profit).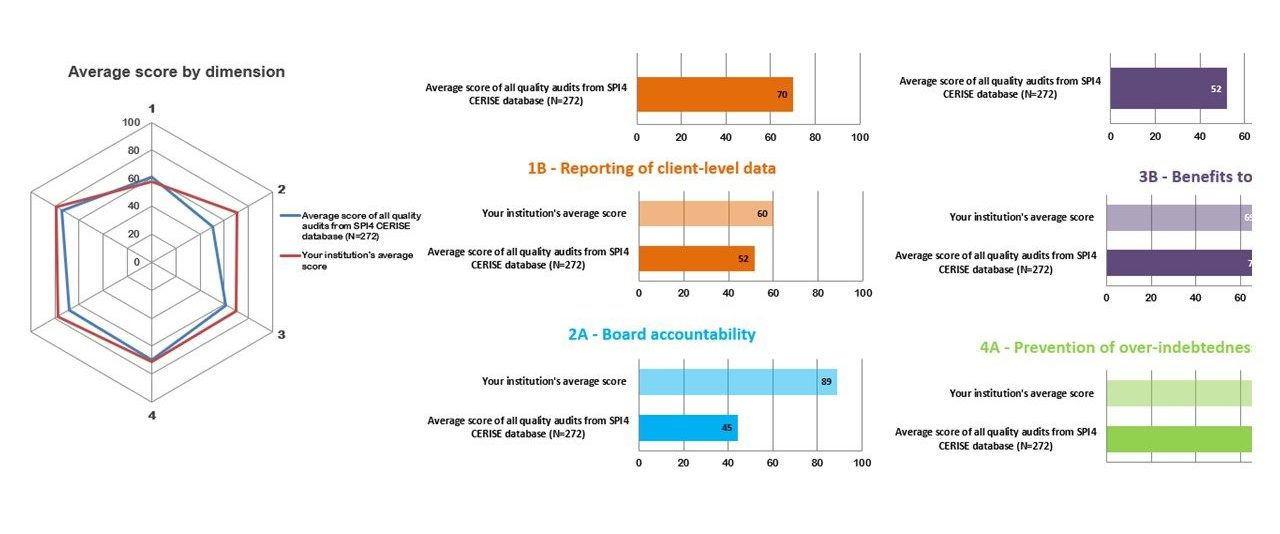 The SPI4 benchmark tables are published quarterly.
Ask for a more personalized benchmarking report
For a more personalized benchmarking report with links to valuable technical resources, contact CERISE.
Examples of SPI4-Alinus benchmarks reports using CERISE database